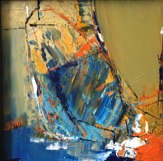 Learn to see, then open your mind
Paul Colacicco
All images on this website are protected under the copyright laws and may only be reproduced with written permission from the artist.
Copyright 2019 Paul Colacicco All Rights Reserved.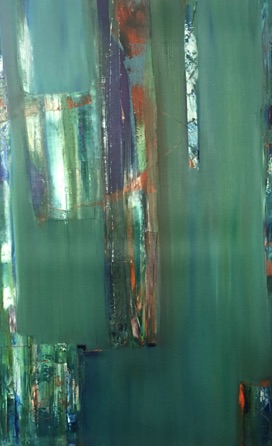 Submerged Forms
Inspired by submerged rusty old car parts below the river of Detroit Mich.
Oil on stretched canvas
16P-113
Restoring The Salton Sea
Inspired by the potential for this massively beautiful body of water. In the beginning of its restoration.
Oil on stretched canvas 48x60
16P-177
Supporting Barbie Boy
Inspired from watching a little boy who was wearing a Barbie doll backpack, playing with a barbie doll dressed in a pink dress and camouflage pants in Downtown Palm Springs. The best part, he was supported by his mother. Just awesome.
Oil 48x60"
16P-179
Ins and Outs of the Salton Sea
Inspired by the early stages of restoration of the Salton sea
Oil on three canvas 10x10x1-1/2"
16P-118
Palm Springs, Red Hot Cool
Inspired by 117 degree temperatures on a flight over palm springs. The juxtaposition of red and orange colors and the blues of countless swimming pools, was quite a site.
Oil on canvas board 18x24"
16P-170
Vintage Chinese
Inspired by childhood memories of "Red Pagoda" Chinese restaurant. Wood booths were painted with red lacquer. With Orange and blue silk upholstery. The restaurant was accented with orange and gold. Classic look.
Two 48x36" (48x72") canvases. Oil
They were designed to be hung in corners or side by side
16P-158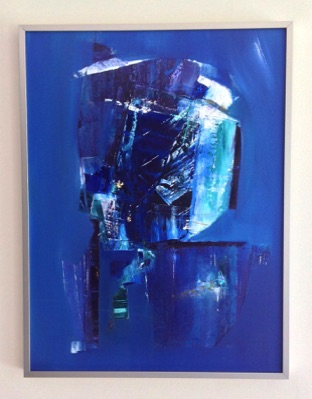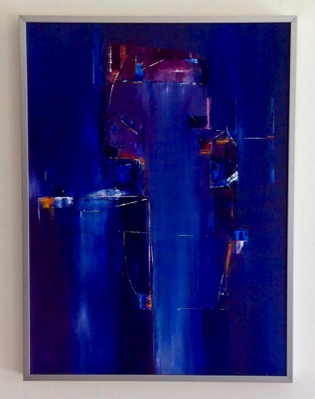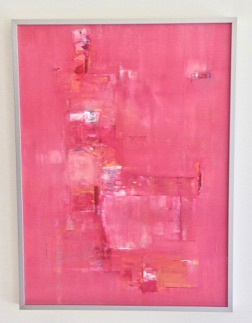 The Glorious 60's
Inspired by a in disrepair 1960's pink kitchen in Nebraska.
Oil on canvas board 18x24"
16P-147 SOLD
Midnight Over The Aleutian Islands II
Inspired by the incredible colors and light above this chain of volcanic made islands.
Oil on canvas board 18x24"
16P-149
Map Of The Artic
Inspired by Nasa Scientists who flew over the Arctic circle, pinpointing strange shapes out the window, but have unable to identify them.
Oil on canvas board 18x24"
16P-146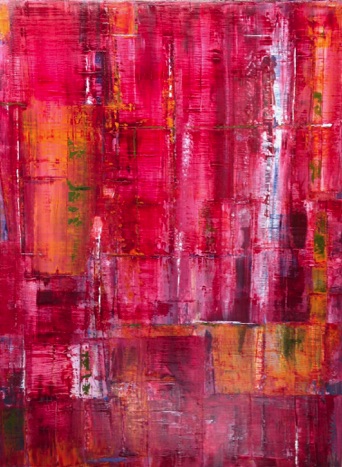 100 Layers Of History
Inspired by layers of paint of architectual salvage
Oil on stretched canvas 48x36x1-1/2"
16P-154
Ocean Deep
Inspired by the Documentry "Planet Earth II" Episode Oceans Deep.
Oil 48x60"
16P-165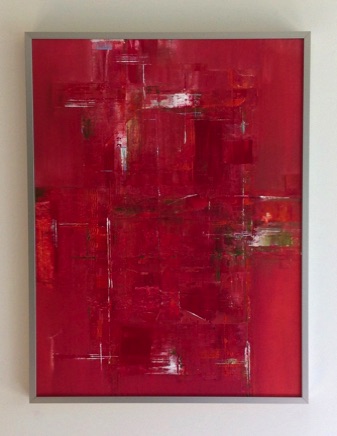 Spring To Fall
Inspired by the change of seasons in the New England region
Oil on canvas board 18x24"
16P-164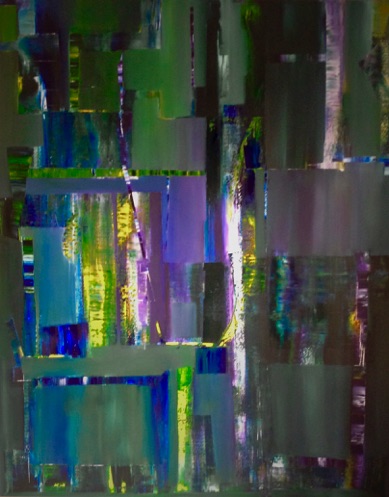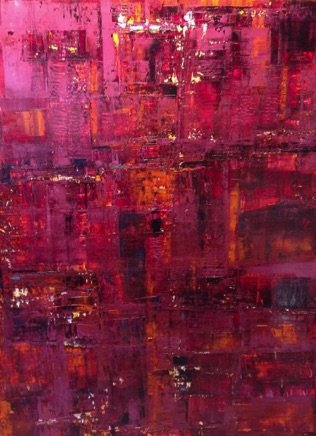 Haze Above the Plains
Inspired by lavender pink haze at sunset over Serengeti park plains, Africa.
Oil 48x36"
16P-168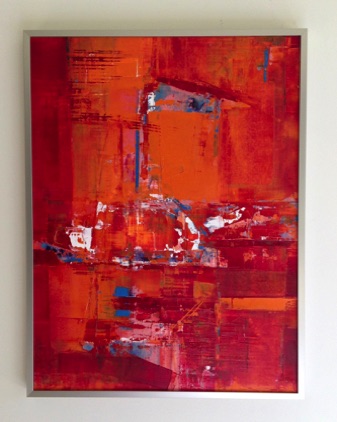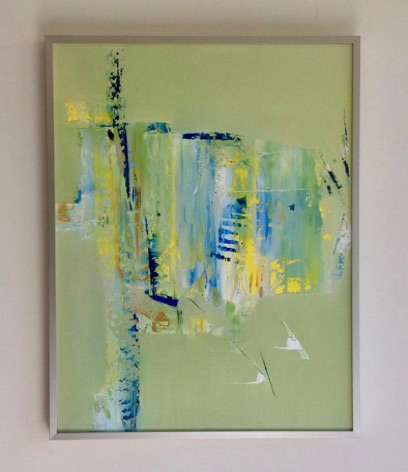 Sailing Along Laguna Beach
Inspired by and early morning sailing trip along the coastline of Laguna Beach, Ca.
Oil 24x18" Framed
16P-172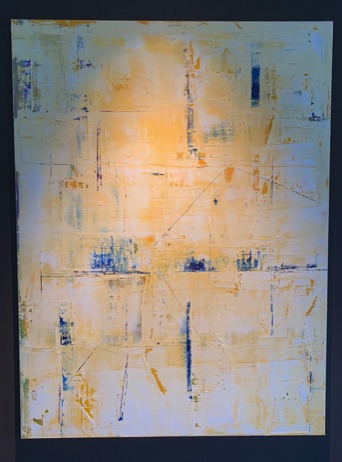 Morning Light
Inspired by defused early morning light, through the clouds over Palm Springs
Oil 48x36"
16P-178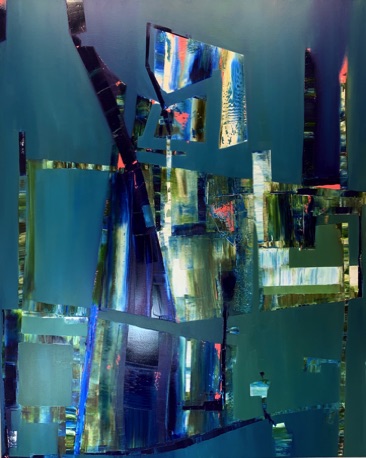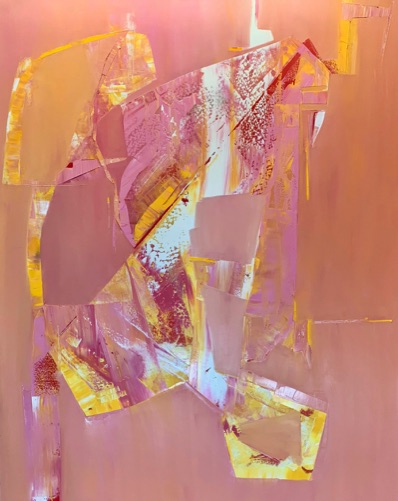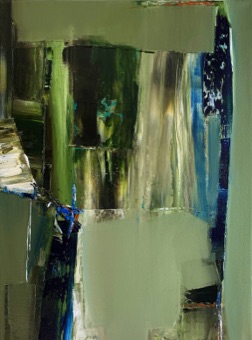 The ins and outs of the Salton sea
Inspired by the beauty of this body of desert water, during the begining of it's restoration. Oil 16x12"
16P-181
Ancient Beauty
Inspired by the Palancar coral reefs in southwest Cozumel, Mexico.
Oil 48x36"
16P-184
Coyote Buttes
Inspired by the coyote buttes at horseshoe bend in Arizona close to Utah.
acrylic and oil on stretched canvas. A triptych of 24x30" each
16P-187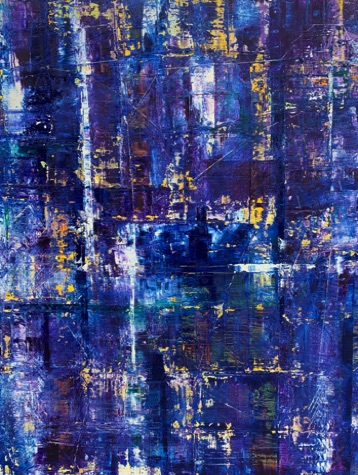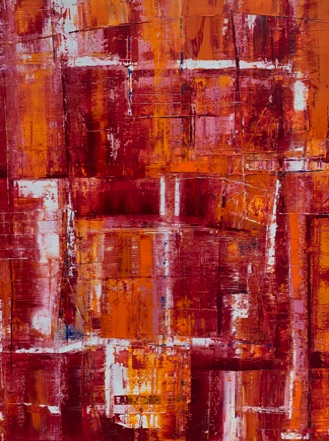 Sizzling Summers
Inspired by the intense heat of our beautiful summers in Palm Springs. Oil 48x36"
16P-188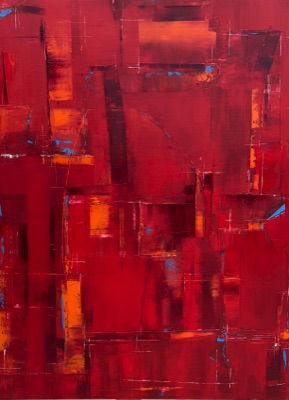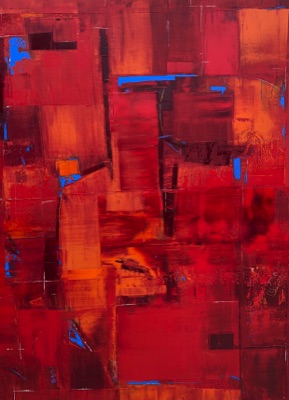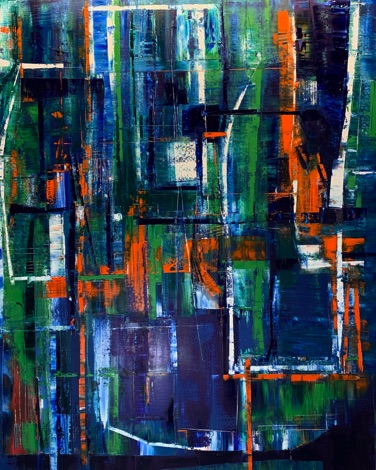 Blue Planet "Oceans"
Inspired by the Planet Earth series Blue Planet II "Coral beds" in the tropics.
Oil 48x60"
16P-189


Making My ways Around The Islands
Inspired by the fun of island hopping, in the Caribbean
acrylic and oil on 3@6x6x1-1/2" canvases
16P-193

At Whitewater
Inspired by a summer morning glow over whitewater preseve in Palm Springs
oil on triptech (three 24x30" stretched canvases.
16P-195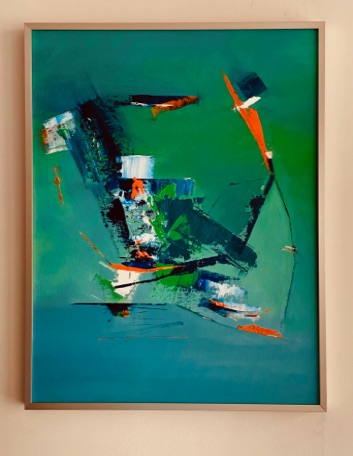 Seven Surfers
Inspired by the "Brooks St. Surfing Classic" competition at Laguna Beach. Ca. Surfers and boards all mangled for the top spot. Oil 24x18"
16P-196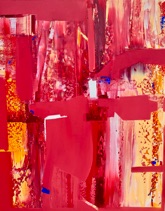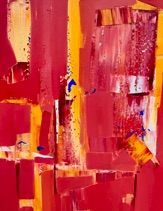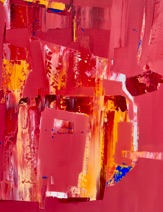 A Swirl Of Emotions
Inspired by my process of creating. Light streaming into my studio, brush strokes creating awesome opportunities. Then an emotional cloud appeared and the painting was forgotten until it was right.
Oil 48x60x 1-1/2" 16P-182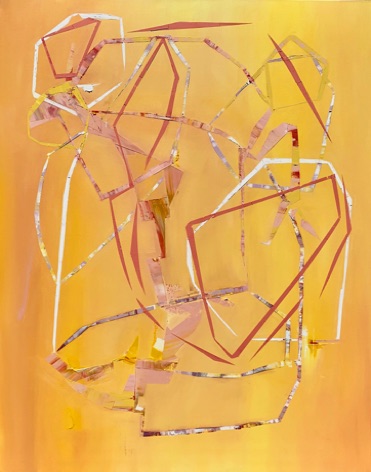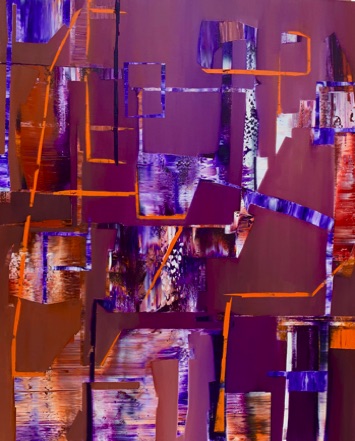 Intrigue
Inspired by "Purple" The color of mystery, independence, magic and excess.
Oil on stretched canvas 48x60"
16P-200