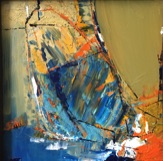 Learn to see, then open your mind
Paul Colacicco
All images on this website are protected under the copyright laws and may only be reproduced with written permission from the artist.
Copyright 2021 Paul Colacicco All Rights Reserved.
Ocean Deep
Inspired by the documentary Planet Earth series "Oceans Deep" episode
oil 60x48"
16P-242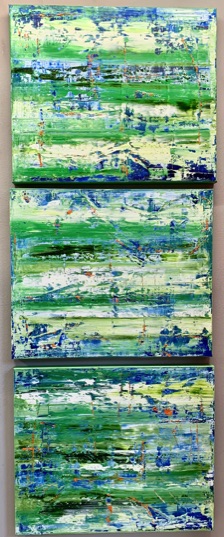 Rebirthing of Spring
Inspired of plant life that emerges from the snow at the begining of Spring.
oil 3@ 24x20" (triptech) stretched canvasas
16P-209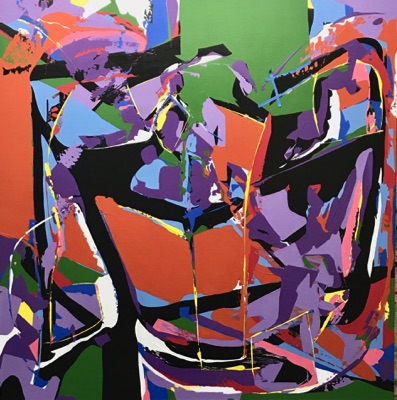 Got Out Of my head
Inspired by the process of getting out of my head by letting the emotions fly.
Acrylic 36x36"
16P-122
Great Barrier Reefs
Inspired by the incredible aerial visual of the Great Barrier Reefs.
Oil 24x18"
16P-224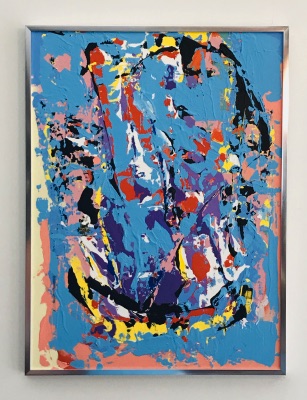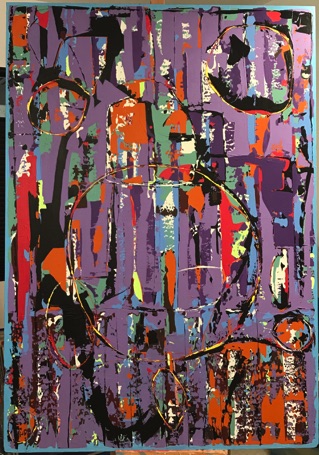 Behind the altar
Inspired by a stunning stained glass window, located in the First Christ Church of Kansas.
Acrylic 60x42"
16P-235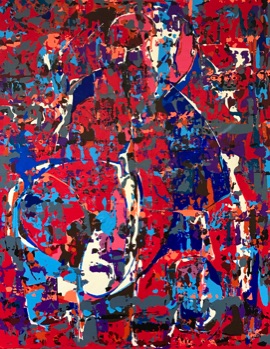 Tribal women weaving a basket
Inspired by the incredible colors used by Indian tribal weavers. Making many pigment from natual sources, like insects and flowers
Acrylic 30x24"
16P-237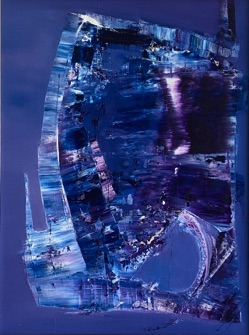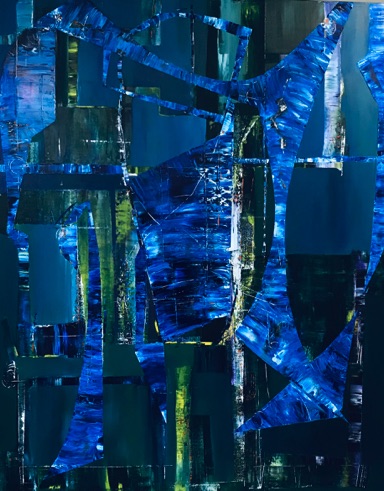 Visually Quiet
Inspired by the quite life and movement of marine life, to include the incredible coral reefs in the Tropics of Capricorn in the Pacific Ocean.
oil 48x36"
16P-245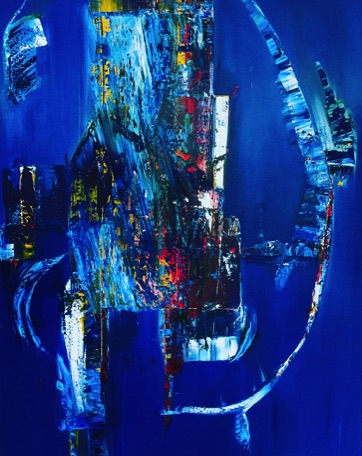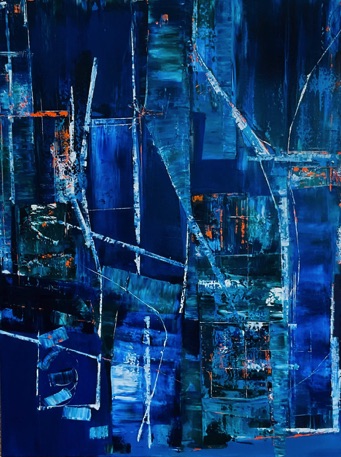 Gas Tornadoes
Inspired by flowing gases, that interact with surrounding rotating liquid, that create "Gas Tornadoes" above or underneath the ocean.
oil 48x36"
16P-246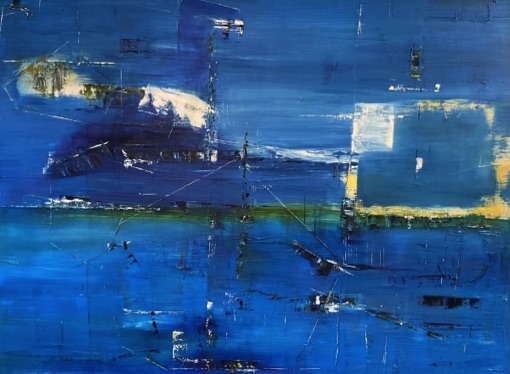 Cruising With The Whales
Inspired by watching the Blue whale migration off the coast of Southern California.
oil 48x36"
16P-243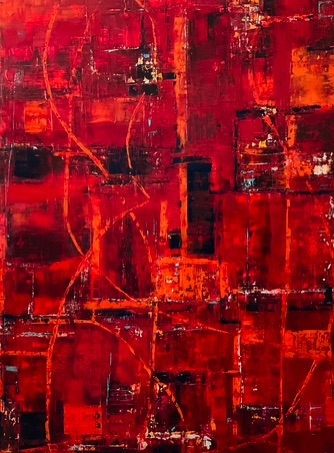 Haze Above The Plains.
Inspired by the swirl of wind during the red dust storms of India.
Oil 48x36"
16P-247
Whale Migration
Inspired by whale migrations, around the coral reefs of southern California.
oil 30x24"
16P-252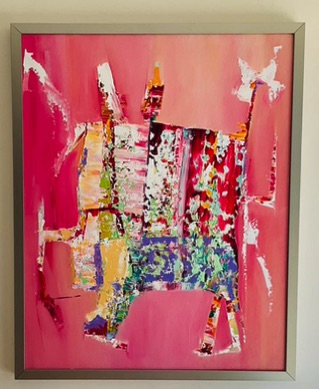 Textile Trade Mule
Inspired by Pima tribal mules, that transported the tibes textiles.
oil 30x24"
16P-254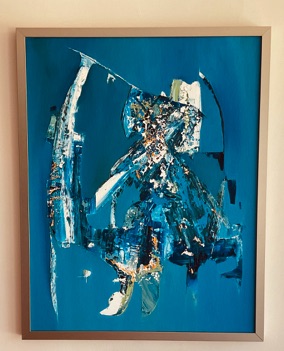 Beauty In The Whirl
Inspired by a freak windstorm that blew flower an other debris in my pool
Acrylic 24x18"
16P-234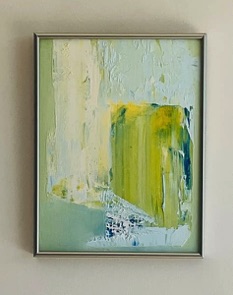 Whitewater falls
Inspired by the beauty of the falls around the Whitewater preserve in Palm Springs Ca. oil 12x9"
16P-260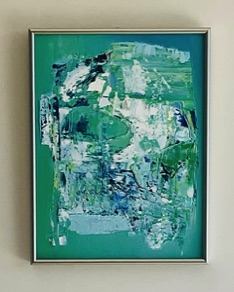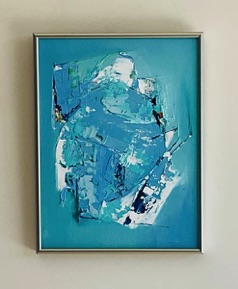 Tidal Pools
Inspired by the color palettes of tidal pools, off the coast of Southern California. oil 12x9"
16P-256
Three Surfers At Laguna Beach Califorina
Inspired by three lonely surfers in the waters of Laguna beach California
oil 12x9"
16P-257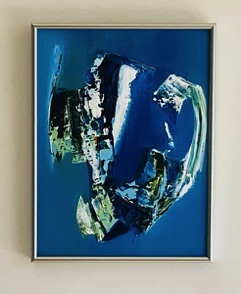 Surrounded Beauty
Inspired by the beauty of the islands in the Caribbean. oil 12x9"
16P-258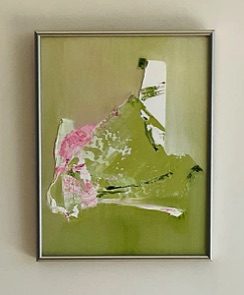 Early Spring
Inspired by mountain wild flowers in Colorado. oil 12x9"
Currently on Exhibit at Art Alliance of Idyllwild art Gallery.
16P-259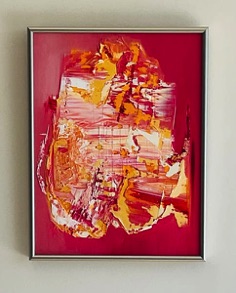 Blooming Desert
Inspired by the countless desert flora color palettes around the Palm Springs area open deserts. oil 12x9"
16P-255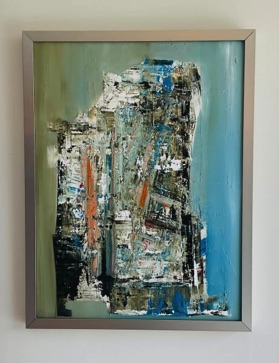 Eichler Inspired
Inspired by the colour palette of my aunts 1970's Eichler home in Cupertino Ca.
oil 24x18"
16P-263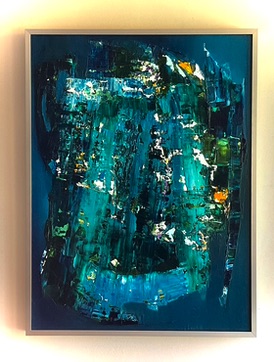 Looking Through
Inspired by looking through crystal blue waters to the marine life below, during a night cruise in Playa Puntarenas, Costa Rica.
oil 24x18
16P-238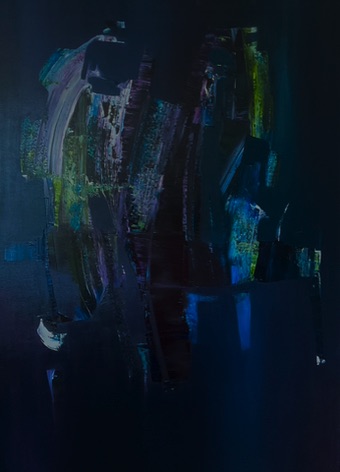 Norway Lofoten River At Night
Inspired by the moons reflection of colors, over Norway's Lofoten rivers at night.
oil 60x43"
16P-266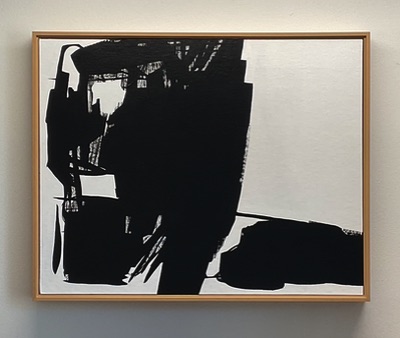 The Birds
Inspired from the Alfred Hitchcock movie "The Birds"
oil 30x24"
16P-250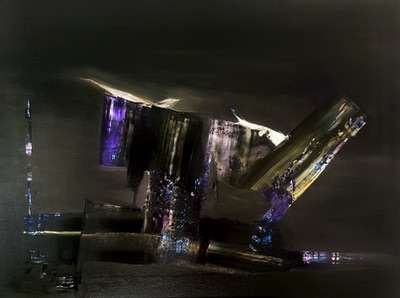 Night Docks SOLD!
Inspired by moon lite reflections and water sprays on a decaying New York City dock.
Oil 40x30"
16P-268 $1,100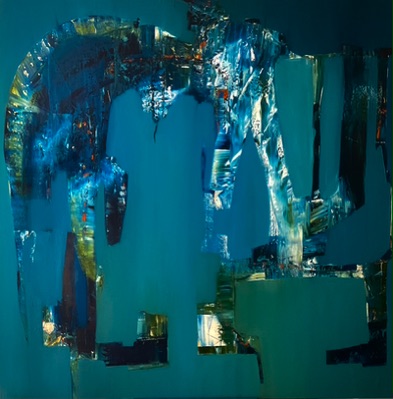 Leaving Spring
Inspired by summer to winter seasonal changes, at harbor docks and waterways in Seattle Washington.
oil 48x48
16P-269
Excepting custom commission work for sizes up to 60x42"